This Boozy Arnold Palmer Drink is a spiked version of the classic, combining fresh lemonade and sweet tea vodka for a refreshing summer cocktail!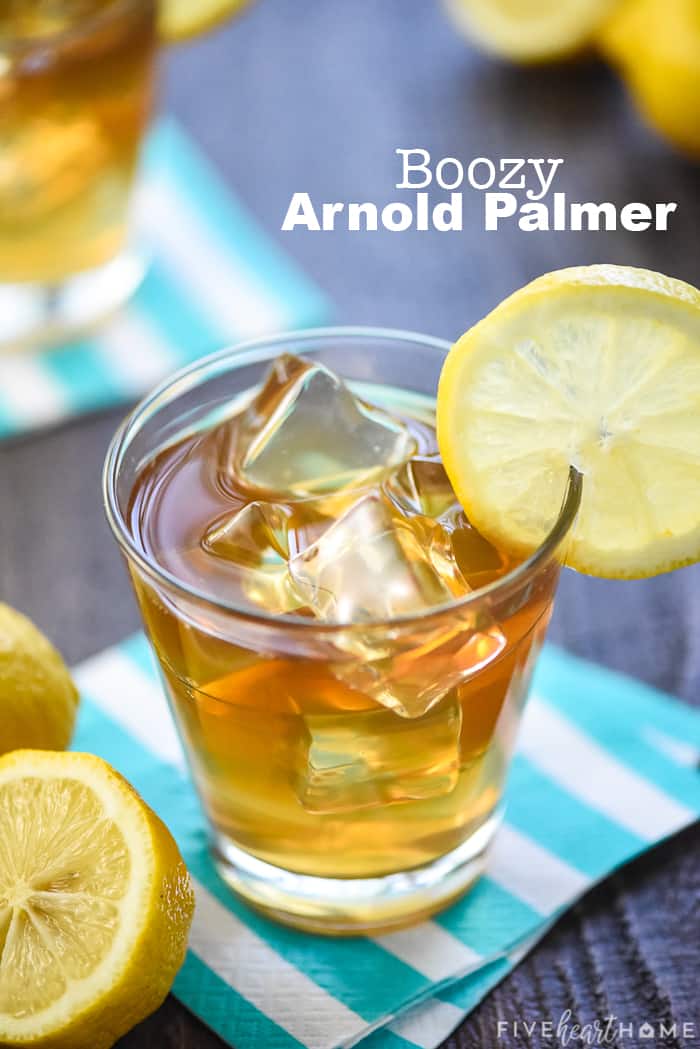 Summer and its blazing temps are upon us, and there's nothing more refreshing this time of year than a tall glass of lemonade or a chilly iced tea. But even better when you decide to combine the two, à la a classic Arnold Palmer drink. I don't know about y'all, but despite the fact that I tend to get tongue-tied trying to say "Arnold Palmer," I sure do love drinking one!
But what about turning the beloved combo of lemonade and tea into a spiked Arnold Palmer? I'm telling you, it's the ultimate summer cocktail!
This is one of those drink recipes that's pretty much genius in its simplicity. As in, it's so easy it can hardly be called a recipe. But it's been one of my favorites for several summers now. So I feel like I'd be remiss not to share it here, just in case you've been thus far uninitiated into the wonders of a Boozy Arnold Palmer!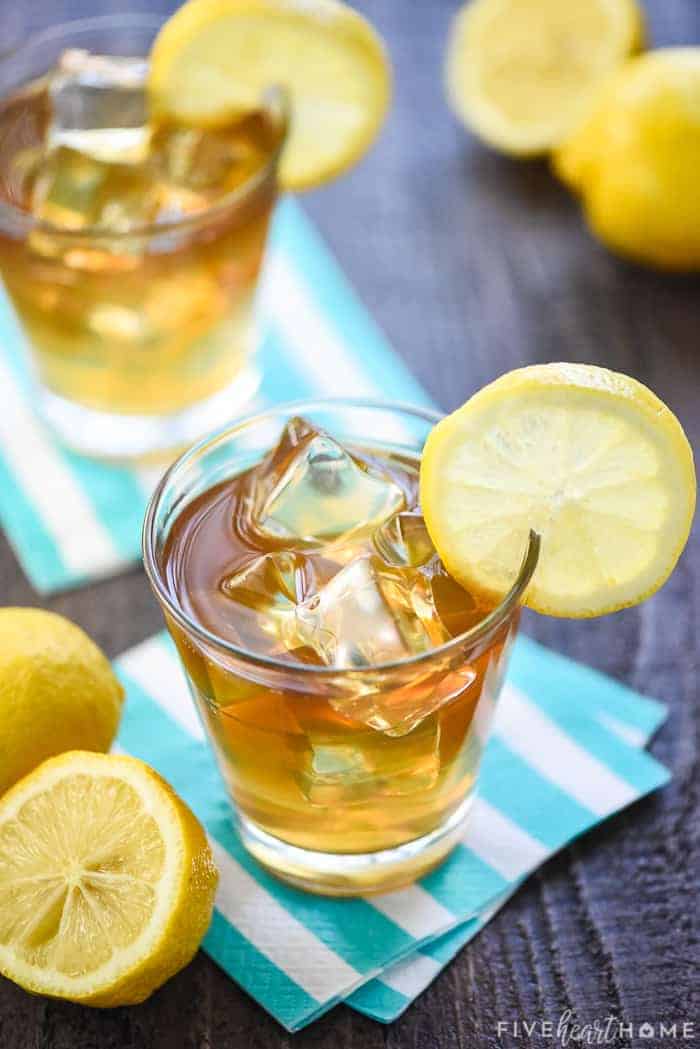 What's In a Boozy Arnold Palmer?
Much like the standard version, this spiked Arnold Palmer drink contains just two ingredients:
Lemonade. Fresh-squeezed is best, of course, but if you use a good quality store-bought lemonade (ingredients = lemon juice + sugar + water), you'll be just fine. And...
Sweet Tea Vodka.
That's right, friends...I said sweet tea vodka. It's vodka that tastes like sweet tea (who'd have guessed?) and it was pretty much made for this drink recipe!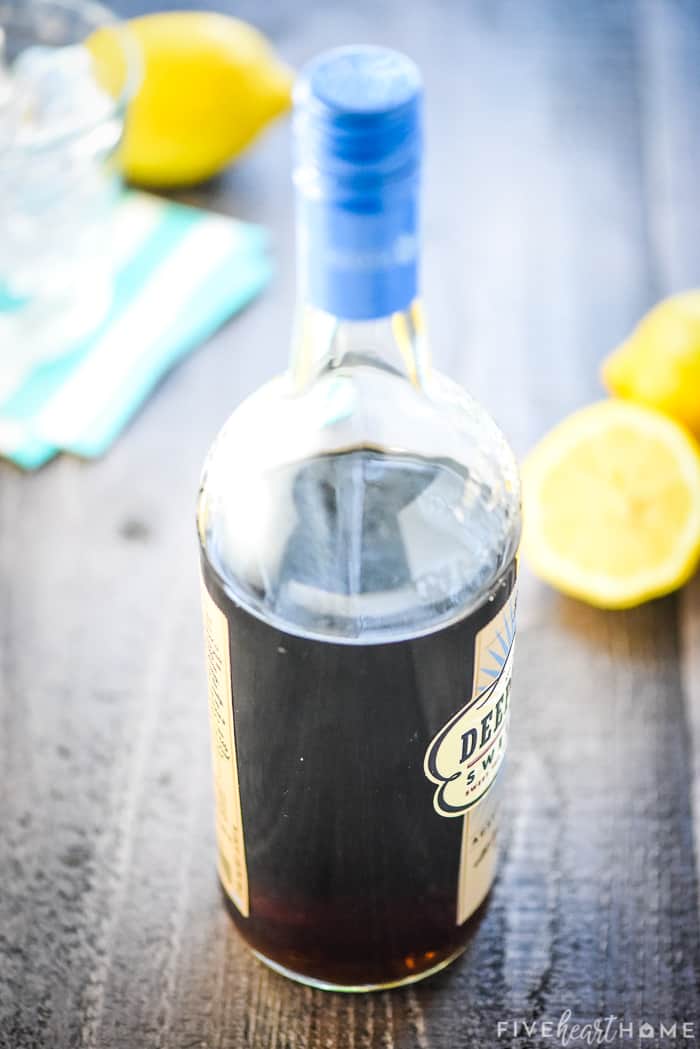 How to Make a Spiked Arnold Palmer Drink
Are y'all ready for cocktail-concocting rocket science?
Make sure you start with chilled lemonade.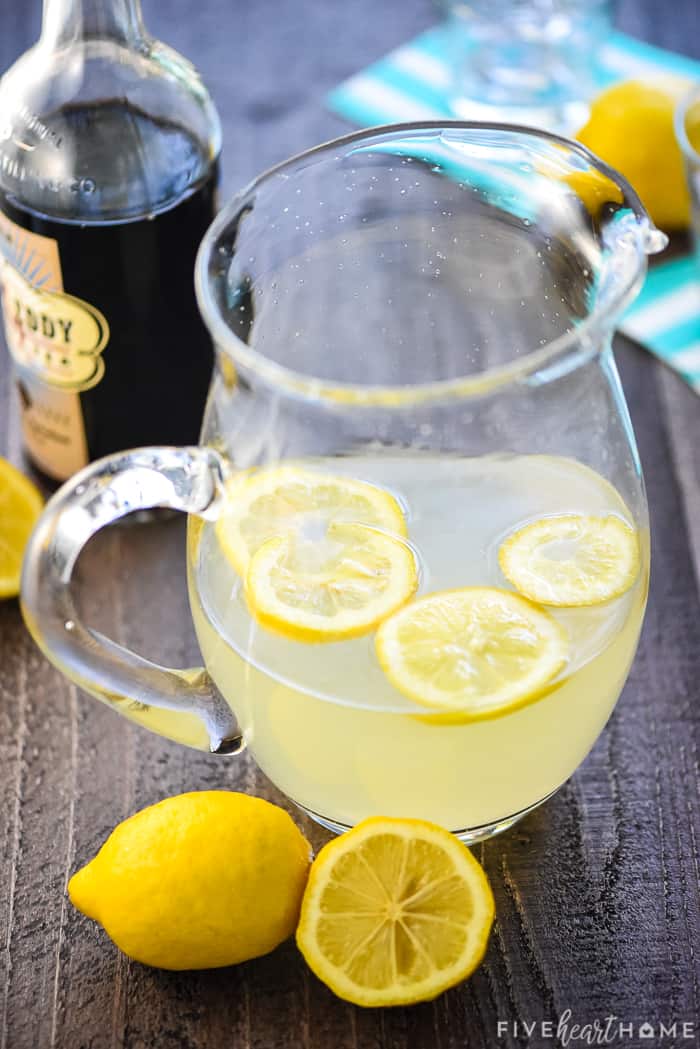 Fill a glass with ice and pour one part sweet tea vodka over the top. I used a 1-ounce shot glass.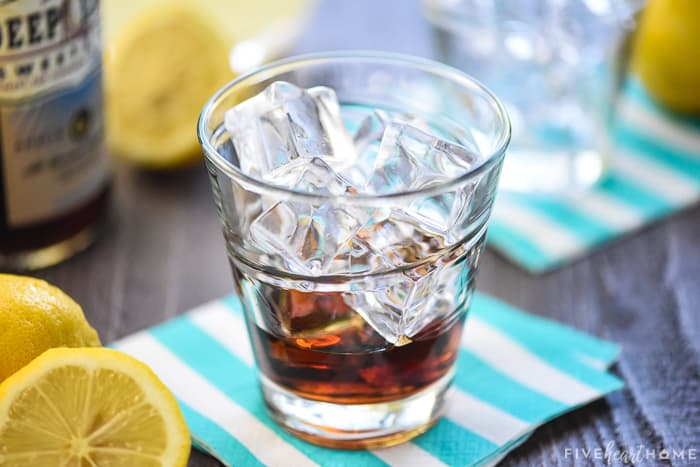 Next add three parts lemonade (which, in my case, meant three ounces).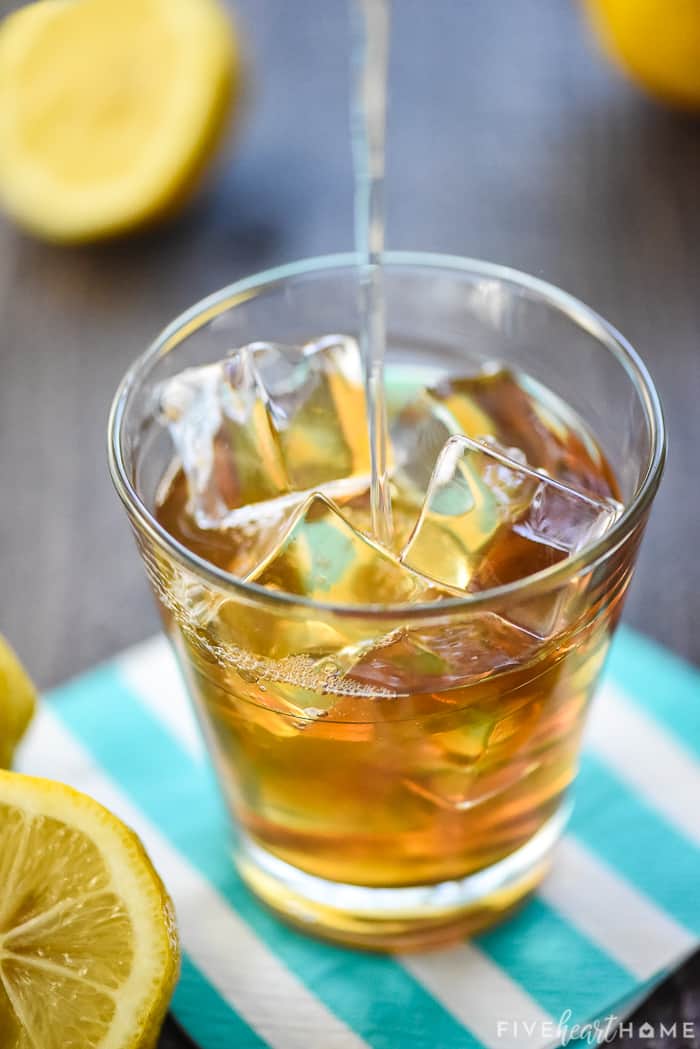 Stir. Garnish. Enjoy.
Ta-daaaaaa! HOW EASY WAS THAT???
See? Hardly even a recipe. Just a simple, straightforward combination of ingredients that tastes pretty much just like a traditional, refreshing Arnold Palmer drink. Except with a boozy little kick.
Of course, if you prefer a stronger or weaker cocktail, feel free to tweak the proportions of lemonade-to-vodka to your liking.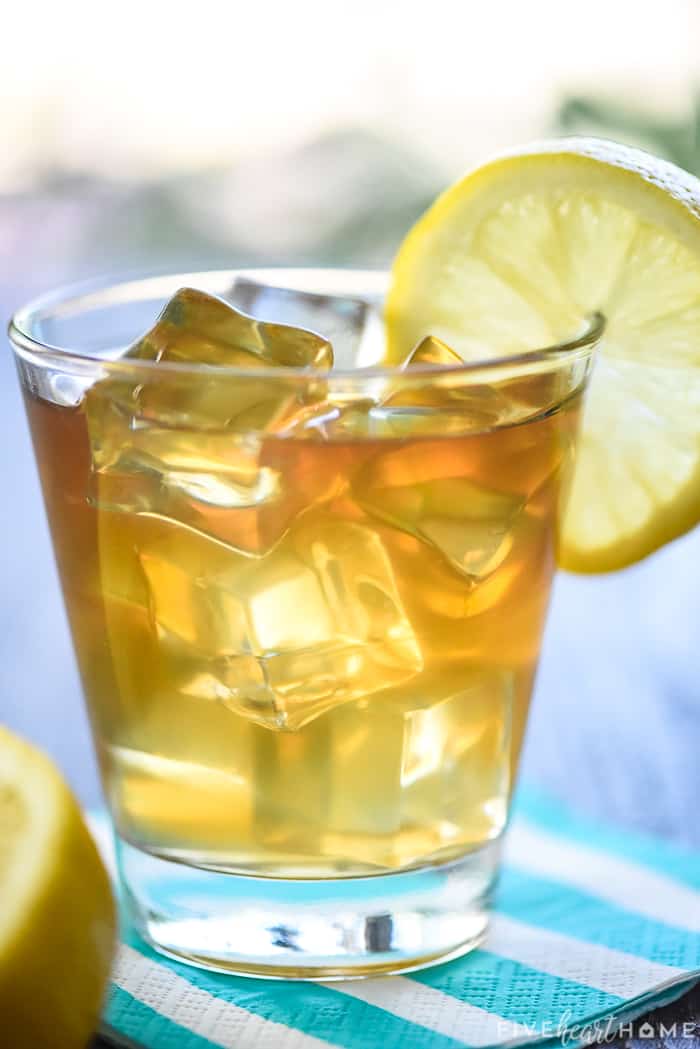 This alcoholic Arnold Palmer drink is the perfect summer cocktail for mixing up in pitchers and serving at a party. It's a lovely iced beverage to enjoy on the porch while the sun sets and the mosquitos buzz. And I guarantee that if you show up at a friend's house wielding a bottle of sweet tea vodka and a jug of Chick-Fil-A fresh lemonade, you'll be invited back all summer long! Not that I speak from experience or anything...
So what are you waiting for? A classic Arnold Palmer drink may be refreshing, but a Boozy Arnold Palmer is refreshing and extra festive. If you've been on the hunt for a signature summer cocktail, my friends, I do believe your search is over. 🙂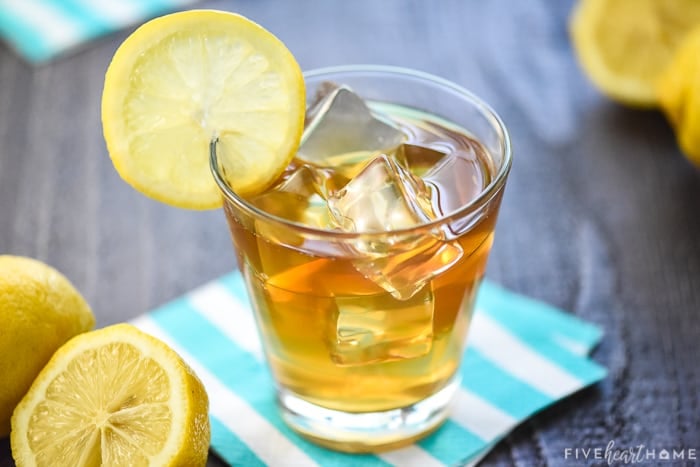 More Summer Cocktails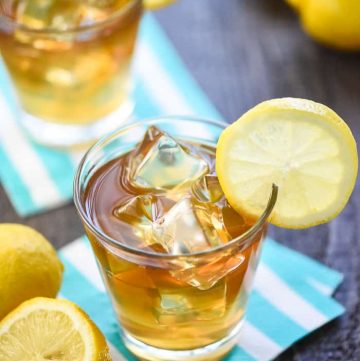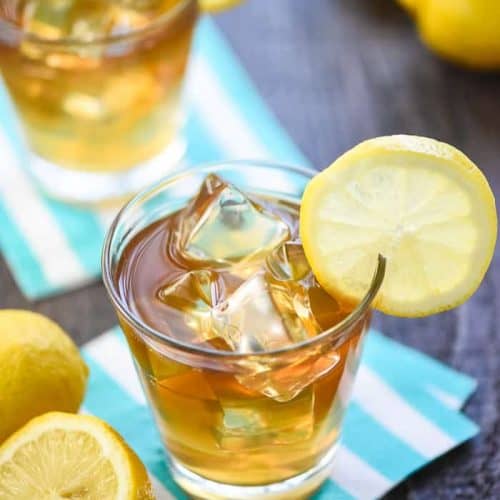 Boozy Arnold Palmer
This Boozy Arnold Palmer Drink is a spiked version of the classic, combining fresh lemonade and sweet tea vodka for a refreshing summer cocktail!
Print
Pin
Rate
Ingredients
Ice

1

ounce

sweet tea vodka

3

ounces

fresh-squeezed lemonade

,

chilled

Lemon slices or wedges

,

for garnish (optional)
Instructions
Fill a glass with ice. Add sweet tea vodka and lemonade. Stir, garnish (if desired), and serve immediately.
Calories:
109
kcal
|
Carbohydrates:
11
g
|
Sodium:
6
mg
|
Sugar:
10
g